Welcome to F1
F1 is full of happy children and we run a very play based day nurturing the whole child and focusing on the children's individual needs and interests
Hello,
We hope that you are well and staying safe. Whilst you are not at school, I am sure that you have lots of other things that you can do but I thought that you might like a few activities to do with your little one - if you have any spare time.
If you would like to show us what you have been up to please take a photo and email it to me, kate.leigh@wal.bcwcat.co.uk
Useful websites
https://www.bbc.co.uk/cbeebies/games
The numberblocks part of this website is especially good.
https://www.purplemash.com/login/
At the moment they are offering free membership for parents, the mini mash has some lovely games for younger children.
Has some free ebooks that you can access with your child
Lots of authors have said that they will read their books and talk about their books. Search for Oliver Jeffers, he is reading a book live online at 6pm via his instagram and then archiving them on his website.
Projects that you might like to do
Save boxes and tubs and ask your child to create a model

Paint a picture of something that they can see out of the window/themselves or their friend

If you have anything that you could plant: cress, beans, carrot tops have a go at planting them and see if you can make them grow

Read lots and lots and lots of books, comics, packets

Practise writing names….in salt, flour or big in the air with scarves

Play out in the garden, if you have one.

Open up big boxes and let your children draw and write, make tracks for cars, big maps, train tracks anything
Every Monday we take the F1 children to the woods, which are within our school grounds. We build dens, play games, share stories, explore and have fun!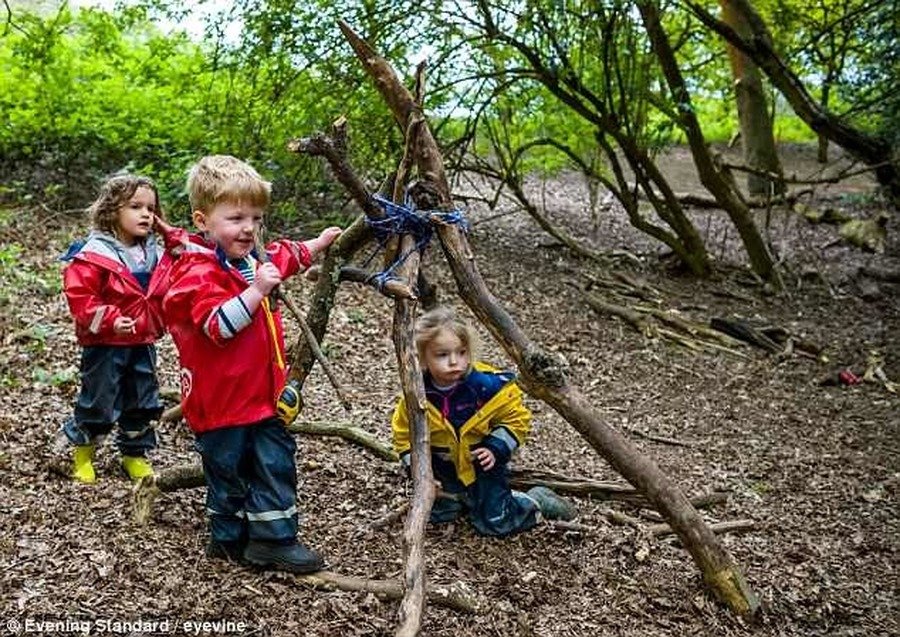 Spring Term
This half term we will be starting off learning about 'Space', depending on the children's interests this may lead anywhere!
F1 CHRISTMAS EVENTS
Please click here to view
Our Week
We have 2 carpet sessions per day where we sing songs, read stories, count, the children talk and we explore new topics.
F1 is open Monday, Tuesday and Wednesday.
With Breakfast badgers and Teatime tigers we are open from 7:45am until 5:30pm for those who are entitled to 30 hours this can be included in this or, for those who are not entitled to this, can be paid for.
Lunch can be provided by the school kitchen at a cost of £1.60 per day or the children can bring their own packed lunch.
Wednesday morning - Tatty Bumpkin visits to lead us through mindfulness training and relaxation to make sure that the children are in a fantastic place to learn.